The Ministry of Food and Drug Safety said it would work with seven private and public institutions to intensely monitor marketing sites on the internet until December to root out the illegal online sale of medicines and narcotics.
The seven groups are the Korean Pharmaceutical Association, Korea Pharmaceutical Traders Association, Korea Internet & Security Agency, Korea Pharmaceutical and Bio-Pharma Manufacturers Association, the National Health Insurance Service (NHIS), and Korean Association Against Drug Abuse.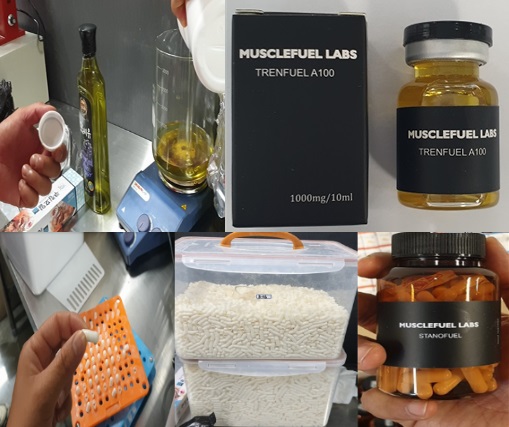 The ministry will request the Korea Communications Commission to delete or block illegal marketing and promotion sites caught in the inspection and refer repeated offenders to prosecutors.
Korea's Pharmaceutical Affairs Act and the Enforcement Decree of the Narcotics Control Act prohibit selling pharmaceutical products and narcotics on the internet to prevent the distribution of fake drugs.
Consumers cannot confirm whether illegally traded pharmaceutical goods are authorized, and there is a risk of contamination during the distribution process.
If consumers experience a side effect after taking an illegally distributed medicine, they cannot receive damage relief.
Anyone who sells, introduces, markets, or purchases drugs or narcotics online is subject to punishment.
From July 21 this year, a consumer who purchases prescription drugs such as steroids and ephedrine injection from an illicit seller will face a 1 million won ($824) fine.
"To eradicate the illicit online sale of pharmaceuticals and narcotics, we will expand the collaboration with private and public organizations," the ministry said.