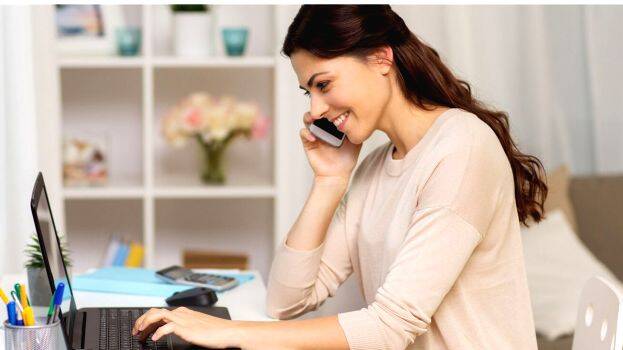 The work-from-home method was universally accepted and widespread during the Covid times. This method has been limited to some developed countries and it was only found in the IT sector in India. That too only in some companies with foreign connections. It was generally assumed that a person working from home would spend time with relatives and work would suffer.
Covid proved that it was an unnecessary prejudice. In IT companies, it has been found that the work performance of employees at home is high. It was also found that the majority of people work from home more than they do from the office. With the increase in the efficiency and productivity of the companies, the daily operating expenses have come down by crores. Electricity, internet charges, transportation and security costs have been halved. In the big cities, there was a huge reduction in the cost of fuel for employees and a reduction in fuel costs.
Covid has long proven that even government jobs can be done from home. Realizing this, the Central Government formalized the Work from Home in January this year. On that day, the Ministry of Labour issued a standing order applicable to companies with more than 300 employees. It is proposed to determine the working hours and other matters in mutual understanding between the employees and the employers. But it had no legal protection. Therefore, the Center is now planning to prepare a legal guideline for the work-from-home system. It is expected that this will include provisions that clarify the employer's liability in the case of domestic workers. Steps are being taken to anticipate future working conditions. Consider the situation where some work at home and some work in the office. There will also be legal provisions that take into account working hours at home, vacations, internet charges, extra cost of electricity and other service pay terms.
Employers and employees should be given the freedom to choose from a variety of options, depending on the nature and behavior of each company. It is learned that a consultancy will be appointed to prepare the design for this. The new guideline should not be a copy and paste of the laws of foreign countries. The Centre should hold all-party talks and consider the suggestions of the states to come up with a guideline that fully takes into account the Indian situation.
It is welcome that the work from home will have a legal framework as it is to remain a great reality in the future.